20 %
Cost saving per lead
4 x more
Website visitors
Success with online marketing and digital strategy
With digital campaigns spanning the entire marketing and sales funnel, we assist companies in increasing brand awareness, reach, leads, and customers.
Together, we optimize your processes surrounding marketing, website, sales, service, and business operations.

Our approach: Optimize your funnel
Our branches
Education providers
We are the #1 HubSpot agency in Germany for education providers such as universities, academies, start up incubators and eLearning.
Mechanical Engineering
Where innovation has tradition: We support companies in the mechanical engineering sector with our digital expertise.
Gardening & Landscaping
Reach a target group with purchasing power digitally and shape the future of sustainable lawns with SYNLawn: Together, we make it happen.
Platforms & SaaS
Through our self-developed and scaled platforms, we know exactly what matters in platform business models and SaaS.
Focus on your strengths. We help you where your company is right now.
New brand, no customers yet?
No scalable path for customers, participants or applicants?
Better overview and automation required?
Looking for new CRM and new systems?
More than one website needed? Customer portals, integrations and platforms
Our services for your digital growth
HubSpot
Marketing
Coding
Training
CRM implementation
HubSpot as an intuitive CRM with sales, marketing and service automation is set up and rolled out with our proven onboarding plan.
Marketing Hub
HubSpot's Marketing Hub offers great features for marketing automation, campaigns, and reporting.
Sales Hub
For automation in the sales process, HubSpot's Sales Hub is the right choice - more time and focus for the essentials.
Service Hub
With powerful features such as a ticket system, feedback surveys, and knowledge base, HubSpot's Service Hub comes with everything you need for after sales and customer retention.
Operations Hub
With HubSpot's Operations Hub, we jointly implement programmable automation, data quality management, and more.
Integrations
Whether through Zapier, Make, through HubSpot directly, or another third-party provider: We support integrating other systems with HubSpot.
Interfaces & Middleware
If there is no third-party integration, we develop custom middleware to enable data exchange between different systems.
CMS Hub
We design and develop beautiful websites that support sales & marketing and provide analyses directly with the HubSpot CMS.
ChatSpot
Use the power of ChatSpot.ai to operate HubSpot intuitively via dialogs. This tool is not to be missed!
HubSpot Onboarding
Whether it's Marketing, Sales, Service, CMS or Operations Hub, we perform comprehensive onboarding based on your needs.
HubSpot Training
You've been using HubSpot for a while, but questions keep popping up? Or does your team not have time to introduce new colleagues? HubSpot trainings take place in your account and are as hands-on as possible.
Commerce Hub
The new hub for B2B commerce is perfect for education providers who want to use it to manage their courses and seminars.
Interested parties via TikTok Ads - HMKW
Young people are now interested in studying at HMKW thanks to TikTok Ads campaign
Website Relaunch of the NORDAKADEMIE
faster website after relaunch
During the website relaunch with HubSpot, the team was always in a good mood and delivered. We definitely chose the right agency.
Johannes Schneider,
former Lead Product Marketing Manager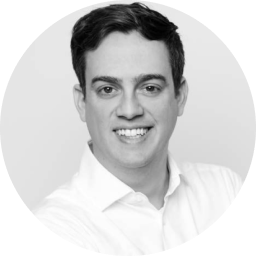 Our knowledge for you
Discover our latest whitepapers and guides around HubSpot, performance marketing, and digital strategies.
Adriane simply writes the best tutorials on HubSpot - but if 61 pages on event management is too long for you, it's best to book an appointment with me!